about us
Our History Starts With The Johnson Family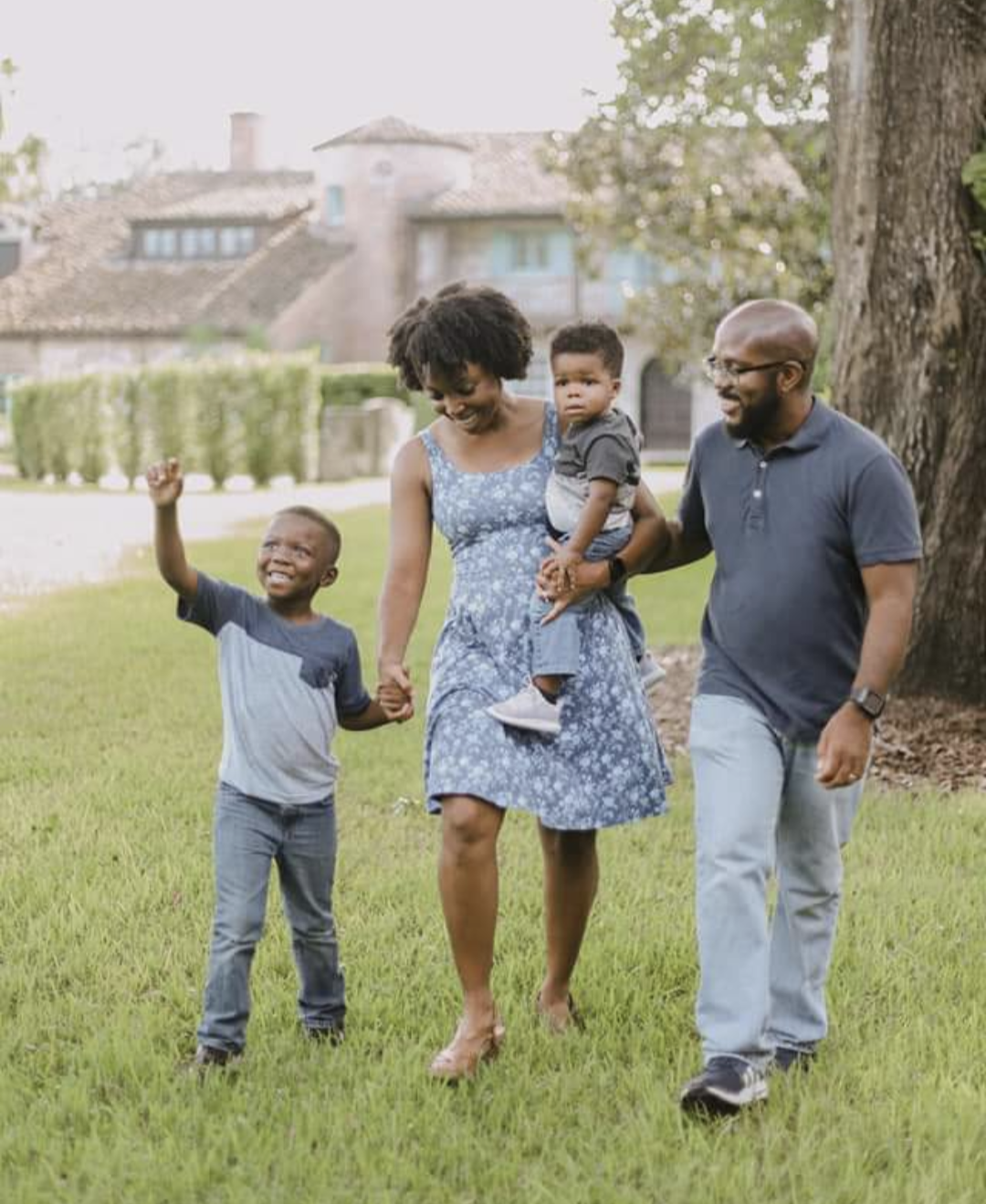 WAT! (short for "We Adopt, Too!") was founded by Aaron Johnson in 2020.  Aaron and his wife, Jasmin, adopted their two sons through a private adoption agency in 2017 and 2019.  In their initial adoptive parent training class, the Johnsons were the only black couple in a group of about 6-10 couples.  When reviewing sample Adoption Books created by couples who had already adopted, the Johnsons noticed almost all of the books featured white, or other non-black race, couples.  Aaron also noticed that many of the featured couples that had already adopted had adopted black children.  Looking at the agency's national online database of waiting couples, as well as couples featured on other adoption websites, it seemed there was much of the same.  Mostly white couples and most of the adopted black children featured in family photos were with white adoptive parents.
Aaron asked agency workers if this was the norm.  They confirmed that this was the norm and that the Johnsons could potentially be matched quickly as many black expectant/ birth parents prefer to have black families adopt their children, but don't often have a significant pool of black adoptive families to choose from.  While black couples being matched relatively quickly is not always the case, that was the case for the Johnsons when adopting their two black sons.  The Johnsons knew that they were  specifically chosen for both of their sons, especially their second, because they were black.  Aaron also asked what, if anything, was being done to target more black families.  The answer was nothing.
For their first adoption Aaron decided to look to see if there were adoption grants specifically for black families.  There were grants and programs geared toward specific adoption types such as special needs adoptions, international adoptions, and even interracial adoptions, but to Aaron's surprise, nothing for black families, at least that he could find.  While initially not doing anything about it, the lack of resources for black adoptive families stuck with him.
In time as Aaron became plugged in to the adoption community via social media, he began to see that there were more and more programs meant to help non-black adoptive parents properly raise their adopted black children.  Programs ranged from doing black hair to how to address racism.  Aaron believed, and still does believe, that these types of programs aimed at interracial adoptions were wonderful and necessary!  However, he felt that just as much effort should be made in getting more black families to adopt black children.
Shortly after adopting their second son Aaron began reading "Start a 501c3 Nonprofit That Doesn't Ruin Your LIfe".  With his newly acquired knowledge and the desire to help more black families adopt, he decided to start a non-profit whose goal is to provide adoption grants specifically to black families. This brings us to today.  It is WAT!'s overall goal to help fund the adoption process for black families while also spreading awareness.
To date WAT! has awarded $41,000 in adoption grants (grants ranging from $500 to $5,000) to 15 total Black Families and is fundraising so that more grants can be given.