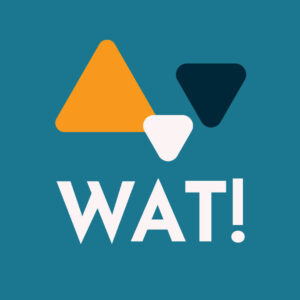 MEET THE WAT! BOARD
WAT! Black Family Adoption Assistance, Inc is a 501(c)(3) non-profit run by a 3 member board.  Each board member brings a unique set of experiences and skills that allow them to work well together to make the best possible decisions necessary for WAT! to properly and effectively serve Black/African American families hoping to adopt.   It is time that we introduce to everyone who is on WAT!'s first board.
Aaron Johnson, President/ Founder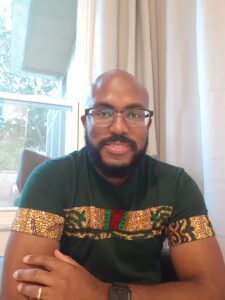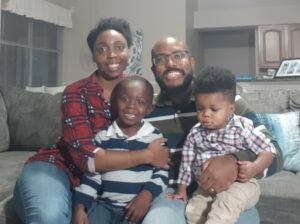 Who is Aaron?
Aaron Johnson, P.E. is a licensed Civil Engineer who specializes in Traffic Engineering on the design side (mostly signing and pavement marking and signalization design).  He is also currently a project manager.
Aaron is an Ohio native who obtained his Bachelor of Science in Civil Engineering from The Ohio State University.  Immediately after graduation he moved to Central Florida to start his engineering career and has been there since.
Aaron has been married to Jasmin for 10+ years now.  Together they adopted two wonderful boys, Quincy and Wesley.
How did you start WAT?
While adopting their boys Aaron and Jasmin noticed a lack of black families in the sample profile books (they were mostly of white couples) and a lack of resources for black families trying to adopt.  Because of this Aaron was inspired to start WAT! to provide financial assistance specifically for black adoptive families, via adoption grants, and to spread adoption awareness in the black community.  The full story can be found on the WAT! website, https://watadoptions.org/our-founder/, as well as on our YouTube channel, https://youtu.be/eRzO43CxS7Q.
What is your experience/link with adoption?
As previously mentioned, Aaron and his wife adopted their two sons.  Also, Aaron's brother was adopted.  Since adopting Aaron has been plugged into the adoption community through social media and is learning how complex adoption truly is.
What are your hopes for WAT?  
Aaron's goal is to help many Black/ African American families offset the cost of private adoption.  For now, WAT! grants are no more than $5,000 each but it is Aaron's hope that one day WAT! can raise sufficient funds to pay off adoption fees completely for black families.  It is also Aaron's goal that WAT! will encourage many black families to adopt who may not have otherwise through adoption education in the black community.
Tanisia Moore, Secretary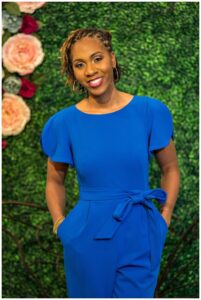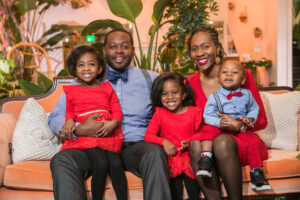 Who is Tee?
Tanisia Moore is the founding attorney of Moore and Young Legal Solutions, an entrepreneur and a true creative! She not only understands the creative process but she also has been through it herself as a published author of the novel After the Storm.  She knows that creatives need assistance in understanding the laws that protect their brands, products, services, and creations and she has chosen a career in which she can use her skills to propel others into their dreams. She understands and encourages you to protect your brand through the use of trademarks, copyrights, and well-written contracts.
Before becoming an entrepreneur, she worked in negotiations, grants and for a major university.  As an active member of the Alabama State Bar, she has served on a task force to help increase the bar passage rates in Alabama. She serves on the Board of the Birmingham Bar Foundation, and overseas the membership committee for the Birmingham Bar Association. In addition, she is a member of the Georgia State Bar. She is a proud Rattler, receiving her law degree at the Florida A&M University College of Law and a proud alumna of Clark Atlanta University majoring in Mass Media Arts with a concentration in Radio. She is also a member of Zeta Phi Beta Sorority, Inc.
When she is not helping fellow creatives or small business owners protect their intellectual property, she spends time with her two beautiful princesses, her charming little prince and her loving husband.
Joining the WAT! Board
When Tanisia was given an invitation to join the board for WAT! she did so without any reservations. Having recently completed the adoption process herself she recognized the importance of what Aaron was creating for other Black families looking to write their own adoption story.
What is your experience/link with adoption?
In 2019, Tanisia and her husband welcomed their third child. Unlike with their biological daughters they were blessed to adopt their son. In fact, it was Tanisia who cut her son's umbilical cord at his birth. Since his adoption her family has worked diligently to immerse themselves in the adoption community by connecting with other adoptive families. Furthermore, Tanisia is an adoption advocate and offers adoption legal services through her law firm.
What are your hopes for WAT?  
It is Tanisia's hope that WAT! will serve as a resource for Black families looking to offset the cost of their adoption. But not only that it is her hope that WAT! will be able to provide education to those looking to adopt, give support to adoptive families, and become a staple in the adoption community- especially in the Black community.
Guylando Moreno, Treasurer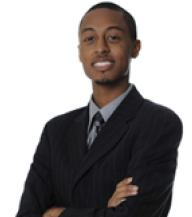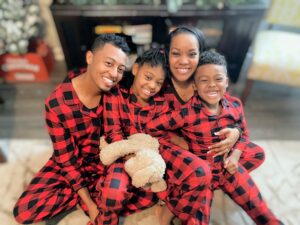 Who is Guy?
Guylando "Guy" Moreno is the Vice President of Compliance for Progress Rail Services Corporation, a Caterpillar Company.  In this capacity, he is responsible for the implementation and execution of Progress Rail's global ethics & compliance program, and leads a team of compliance professionals dedicated to managing anti-bribery, trade controls, government contracts, data privacy, and other key regulatory risks confronting Caterpillar's Rail Division.
A native of Cincinnati, Ohio, Guy obtained a bachelor of arts in political science and Spanish from The Ohio State University, and a Juris Doctorate from The Ohio State University Moritz College of Law.  Following several years as a practicing attorney, Guy later obtained an MBA from the University of Chicago Booth School of Business.
Guy is the proud husband of Esther R. Moreno, and father of Grace and Gideon Moreno.
Joining the WAT! Board
The invitation to serve on the board of WAT! Black Family Adoption Assistance, Inc. was an easy decision for Guy.  As an active supporter and first-hand witness of Aaron's adoption journey, Guy was elated to be a part of an organization whose aim is to increase the number of black adoptive families.
What is your experience/link with adoption?
As a faithful follower of Jesus Christ, Guy has been truly humbled by the parallels between the act of adoption and his faith.  Taking care of the orphan, is one of the purest and most beautiful demonstrations of faith in action.  While Guy and Esther are not yet adoptive parents, they have witnessed the joy of so many families that are.  Esther's own father was adopted, and there is no ignoring the incredible difference it makes in the life of a child.
What are your hopes for WAT?  
It is Guy's sincere hope that WAT! Black Family Adoption Assistance, Inc. will continue to thrive and prosper so that it can impact the lives of children and families across the United States of America.  By defraying the cost of adoption, WAT! lowers one of the highest barriers that prevent so many Black families from being willing to even consider it.  His hope is that WAT! will become a premier resource and network to demystify the adoption process and become a contributing factor to further repair, strengthen, and reinforce Black families across the US and beyond.